Car Accident Lawyer Michael J. Romano

Car Accident Injuries in West Virginia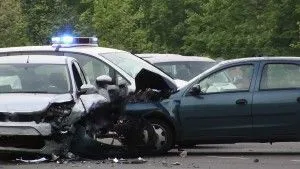 The Law Office of Michael J. Romano represents car accident victims who have suffered serious injuries as a result of the carelessness, negligence, or reckless behavior of other motor vehicle operators in Mountaineer Country and throughout West Virginia.
Contact the Law Office of Michael J. Romano for a free initial consultation. Call today to schedule your appointment to discuss your car accident: 304-624-1100
Auto Accident Statistics
Auto accidents are a leading cause of injury and death for both adults and children nationwide, and the statistics are staggering:
There are 5.6 million car accidents per year, resulting in close to 34,000 fatalities
The number of drunk driving car accidents has steadily increased every single year
Approximately 31 percent of fatal car accidents involve alcohol
Speeding is involved in 29 percent of all motor vehicle accident fatalities
Source: National Highway Traffic Safety Administration (NHTSA)
Distracted, Tired, Texting & Intoxicated Drivers
The most heartbreaking fact of all is that most car accidents are entirely preventable. Whether distracted, tired, intoxicated, or on drugs, impaired drivers cause many car accidents each year.
Distractions include:
Talking with passengers (81%)
Adjusting the radio or CD player (66%)
Eating or drinking (49%)
Using a cellphone or texting (25%)
Injury Due to Another Driver's Negligence
Were you injured because of another driver's negligence? If you suffered serious injuries or if another driver's negligence or careless behavior injured or killed your loved one, you have the right to pursue financial compensation.
Your first and most important decision is to select the right lawyer to represent you and your claim for losses, damages, pain, suffering, loss of companionship and support, etc., using the proper laws in the case of driver negligence. Your ideal lawyer should have the experience, proven results, and dedication to stay with your case from start to finish.
The Law Office of Michael J. Romano is your best choice!