Dog and Aggressive Animal Bite Lawyer Michael J. Romano

Dog Bite Injuries in North-central West Virginia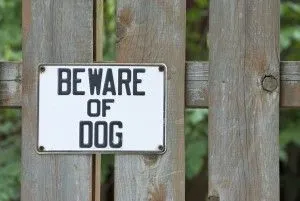 Dog bite injuries are, unfortunately, very common throughout West Virginia. If a dog or domesticated animal attacks or bites you anywhere in the state of West Virginia, contact Attorney Michael J. Romano. We will discuss your options for damage recovery according to West Virginia state law. Schedule your free consultation by
contacting us
online or call
304-624-1100
today.
West Virginia's One Bite Rule
Generally, West Virginia's dog laws grants a "free" first bite to owners of dogs with vicious and aggressive propensities. Essentially, if there is no evidence that a dog has bitten a human being in the past, there is no liability for the owner regardless of the degree of damage that the dog inflicted, up to and including death. This cruel and outdated law is referred to as the "One Bite Rule."
Despite this rule, there are other options for the victim to seek financial compensation for medical expenses, lost wages, pain and suffering, and other losses suffered as a result of the dog bite attack. Contact our law office for additional details regarding how insurance policies and other claims may apply to your aggressive dog bite injury case.
Unleashed, Dangerous, and Vicious Dogs
The owner of any dog that is unleashed or otherwise allowed to roam free who bites or otherwise injures an individual, under any circumstances, is fully responsible for the actions of his dog. Also, if the owner or keeper of the dog is negligent, or has previous knowledge that he is harboring a potentially dangerous dog, the owner maintains full legal and financial liability for the actions of his dog. If a dog has previously bitten a human, the dog is known as a vicious dog. Remember, small dogs are the most frequent biters of children.
The dog bite laws do not only apply to dogs. They also apply to cats and other domestically kept pets and livestock.
The Law Office of Michael J. Romano will evaluate your case to help you determine what options exist for you to recover the financial damages suffered as a result of your encounter with a dangerous dog. Call us to schedule your free evaluation today: 304-624-1100.