Motorcycle Injury Lawyer
Michael J. Romano

Motorcycle Accident Injuries in West Virginia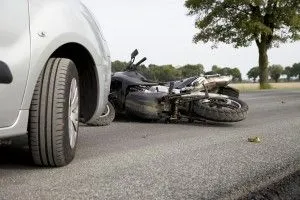 The Law Office of Michael J. Romano represents West Virginia residents who have suffered injuries as a result of motorcycle accidents. We have the know-how to successfully secure maximum financial compensation for motorcycle accident victims injured as a result of the negligence or reckless behavior of other motor vehicle operators. We will work hard to achieve the best results for you.
Contact The Law Office of Michael J. Romano today for a free initial consultation. Call 304-624-1100 to schedule your appointment to discuss the motorcycle accident.
Motorcycle Accident Statistics
Motorcycle accidents tend to cause devastating physical injuries and, in many cases, death. The statistics are worrisome:
In 2017, 4,990 people died in motorcycle crashes, up from 4,594 in 2014, according to a National Highway Traffic Safety Administration (NHTSA) report.
Motorcycle deaths have doubled since 1997
According to government estimates, motorcycle deaths are 26 times higher than vehicle deaths in crashes
Unfortunately, motorcycles are inherently less stable, less visible, and offer less crash protection than an automobile. Motorcycles tend to possess high speed and fast acceleration capabilities, as well. When a motorcycle crashes into a motor vehicle, the motorcyclist is much more likely than the motor vehicle operator to be seriously injured or killed.
The Importance of Consistent Helmet Usage
A common contributing factor to death amongst motorcyclists is severe head trauma. Therefore, consistent helmet usage is of utmost importance.
Helmet Usage Prevents Approximately 37% of Motorcycle Deaths
Approximately 67% of Brain Injuries Are Preventable by Helmet Use
Only 28 States Mandate Helmet Usage for All Motorcyclists
Source: The Insurance Institute for Highway Safety's Highway Loss Data Institute (IIHS HLDI)
If you have suffered a serious motorcycle injury as a result of a careless driver, contact the Law Office of Michael J. Romano for a free consultation to discuss your case and learn more about your options for financial recovery: 304-624-1100.